Home > List of rides > United States > South Lake Tahoe, California   Look up on Google / Wikipedia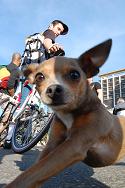 Background
Edit
A Critical Mass ride is a non-hierarchical "spontaneous coincidence" of bike riders who come together en mass to reclaim the streets once a month. Our goal is to promote sustainable transportation, celebrate the bicycle and enjoy the day riding with friends and neighbors. Rides are now going to be held on the last friday of every month - in stride with critical mass events nation wide.
SEPTEMBER 25, 2009 AT 5:00.  We meet in at the "Y" in front of the old Mikasa building (next to Millers Outpost) at    DRESS WARM!   BIKE LIGHTS
THE MORE THE BETTER!   BE SAFE!        <kyncruztahoe@hotmail.com>

All are welcome! And make sure to bring your friends!
First Ride: May 18th, 2007.
Next Ride:
Edit
Friday, September 25th, 2009


 Last  Current Contact: Sara Levinson <skl357@hotmail.com>
If you would like to be on the mailing list, just drop me an email with your name and number.
In The Media
Edit
Promotion
Edit
If you wish to help promote these events, please feel free to print up some of these flyers. The more the marrier.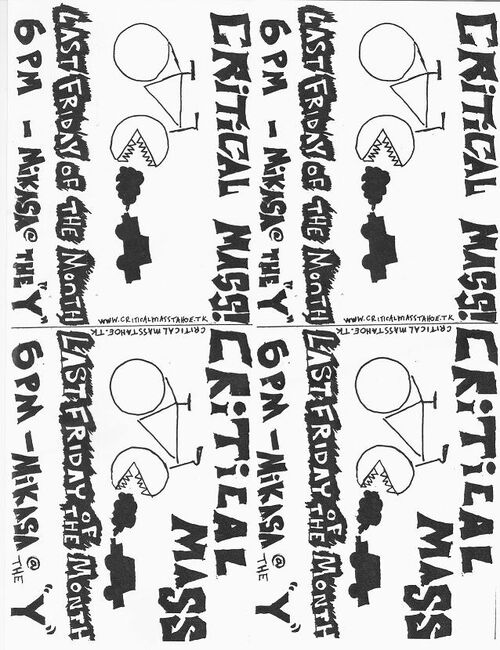 See Also
Edit
---
{{#dpl: |category = California |category = Ride_locations |notnamespace = Category |mode = inline |inlinetext =   •  
}}