Home > List of rides > Germany > Berlin > Heinrichplatz
The Heinrichplatz is a central place in Berlin-Kreuzberg (SO36). The place is the intersection of the Mariannenstraße and the Oranienstraße.
Around the Heinrichplatz there are many mostly well-attended cafes, restaurants and pubs.
It has been the meeting point of the regular monthly Critical Mass rides since December 2006.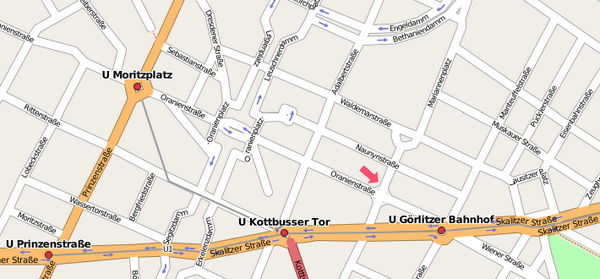 Other locations in Berlin
Edit
Ad blocker interference detected!
Wikia is a free-to-use site that makes money from advertising. We have a modified experience for viewers using ad blockers

Wikia is not accessible if you've made further modifications. Remove the custom ad blocker rule(s) and the page will load as expected.