Home > List of rides > Deutschland > Berlin > Heinrichplatz
Der Heinrichplatz ist ein zentraler Platz in Berlin-Kreuzberg (ehemals SO 36). Er liegt genau an der Kreuzung der Mariannenstraßé und der Oranienstraße.
Rund um den Heinrichplatz gibt es eine Menge meist gut besuchter Cafes, Restaurants und Kneipen.
Seit Dezember 2006 ist er der Treffpunkt der regelmäßg stattfindenden monatlichen Critical Mass Fahrten.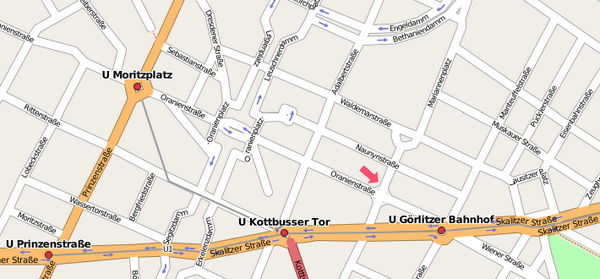 Andere Orte in Berlin
Edit
Ad blocker interference detected!
Wikia is a free-to-use site that makes money from advertising. We have a modified experience for viewers using ad blockers

Wikia is not accessible if you've made further modifications. Remove the custom ad blocker rule(s) and the page will load as expected.