Ad blocker interference detected!
Wikia is a free-to-use site that makes money from advertising. We have a modified experience for viewers using ad blockers

Wikia is not accessible if you've made further modifications. Remove the custom ad blocker rule(s) and the page will load as expected.
Home > List of rides > United States > Chicago   Look up on Google / Wikipedia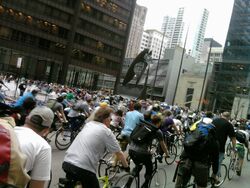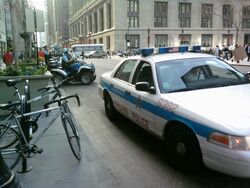 Chicago Critical Mass bike rides start from Daley Plaza, Dearborn & Washington at 5:30 pm on the last Friday of each month, regardless of season or weather. They are free and fun. All you have to do is show up with your bike.
Neighborhood Critical Mass rides take place throughout the month, including:
Wicker Park Critical Mass (first Friday)
Evanston Critical Mass (first Friday)
North Side Critical Mass (second Friday)
A Midnight Marauders ride occurs on the third Saturday.
{{#dpl: |category = Illinois |category = Ride_locations |notnamespace = Category |mode = inline |inlinetext =   •  
}}